Mary-Kate and Ashley Olsen famously started their collection, The Row, in 2006 in furtherance of a quest to create the perfect t-shirt for many women — all shapes and ages. Now over ten years later, the mini-moguls have a fully-fledged, award-winning womenswear label, with brick and mortar stores, "it" accessories, and a sophisticated following of women. It is likely a stretch to assume that this is what musician Justin Bieber is aiming to do, but he has, in fact, launched a collection of tees with stylist Karla Welch.
Welch – who boasts a client list that includes Ruth Negga, Sarah Paulson, Olivia Wilde, Lorde, Karlie Kloss, and of course, Justin Bieber, among others – came up with the idea for the collection when Bieber wanted custom tees for his Purpose tour. The $30 tees, which will be available beginning tomorrow exclusively on xKarla.com and then in Los Angeles at a Maxfield pop-up starting on August 6th, consist of Hanes textiles reworked based on a pattern created by Welch.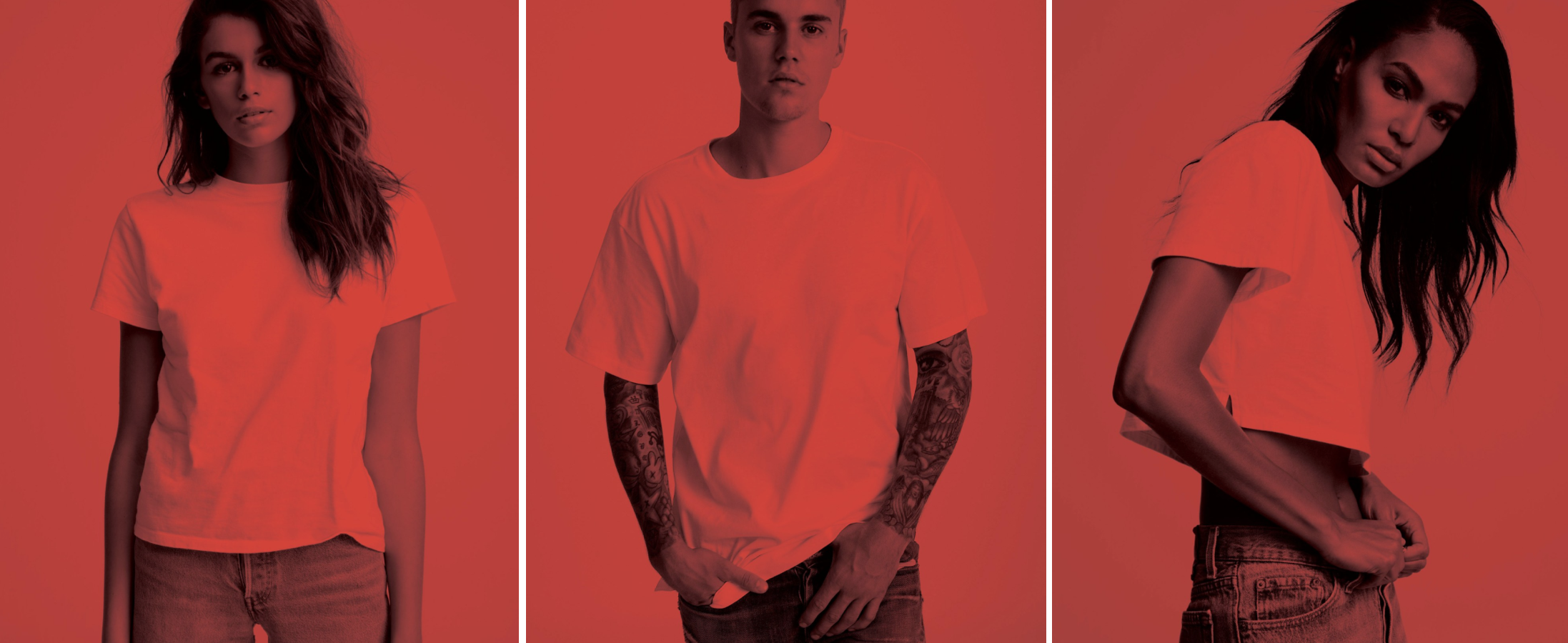 In developing the collection, which consists of seven styles, Welch told Vogue that she sought to recapture the effortless elegance of classic Hollywood cinema icons like James Dean, as well as Robert Mapplethorpe and Robert Longo, and found the "perfect balance between fitted and fluid."
Suggesting that this is part of larger project between the two, Welch said a second drop of garments is coming in October. Considering that Bieber recently canceled the remaining dates of his Purpose Tour "due to unforeseen circumstances," he arguably has some time on his hands.