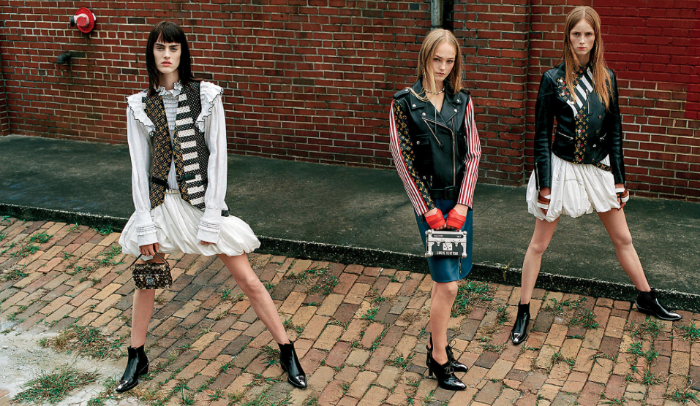 Louis Vuitton has filed suit in Beijing in connection with the sale of counterfeit goods on TaoBao, Alibaba's e-commerce marketplace. According to Louis Vuitton's complaint, which was filed in Beijing's Haidian District Court, three individual sellers on the TaoBao platform were formerly convicted of operating a "serious" counterfeit counterfeit involving the sale of Louis Vuitton goods between 2011 and 2014. As a result, Louis Vuitton is owned 250,000 yuan, or $37,900 at current exchange, in economic damages.
While we are used to seeing design houses file trademark claims against a large number of websites and website operators in connection with the sale of counterfeit goods, it is not quite as commonplace for them to file suit against individual marketplace users, but that may be changing. In fact, the move towards filing suit against individual marketplace sellers has been underway for a couple of years now, prior to which point such lawsuits were virtually unheard of.
You may recall that in 2013, in addition to filing routine trademark infringement lawsuits against defendants running counterfeit operations on domains like www.cheaplouisvuitton.com, the design house also filed suit against a large amount of individual iOffer users. In case you're not familiar, iOffer is a San Francisco-based online trading community that consists almost entirely of China-based sellers hawking fake Louis Vuitton, Gucci, Chanel, and just about any designer good you can think of.
As we wrote in July 2013, "It is interesting that Louis Vuitton is targeting individual iOffer sellers, such as donna1918, wangwang20120, and happygirl2013, for selling counterfeit accessories, as opposed to iOffer itself. You may recall that designer brands have targeted online marketplace sites in the past, such as Tiffany & Co. v. eBay, but not individual sellers." A month later, Gucci filed suit against 100 defendants, including both web domains (such as guccisshop.com, googlesunglass.com and hotbrands4u.net) and against individual iOffer merchants. Chanel has similarly taken on individual sellers.
It is interesting that these brands targeting individual online sellers for selling counterfeit goods, as opposed to suing the main platforms, Alibaba, Amazon and iOffer, themselves. As we have seen in previous cases, such as Tiffany & Co. v. eBay and more recently in Kering v. Alibaba, designer brands have filed lawsuits against online marketplace sites in the past, but not individual sellers.
Chances are, most design houses are disuaded by the ruling in the Tiffany case, which found that while a large number of counterfeit goods were being sold on eBay, the online marketplace was not liable for trademark infringement. The Second Circuit court found for eBay, holding that eBay had taken the necessary steps in order to combat infringement (namely, implementing VERO, a fraud prevention program, actively pursuing counterfeit Tiffany sellers, etc.), and ultimately held that the duty falls in the trademark holder to police its mark.
This relatively new approach, in which design houses are naming individual sellers (by their user names, of course) as defendants, is an interesting one in terms of the development of tactics for fighting online sellers of counterfeits, but it may not be the most effective. Chances are, the vast majority of the individual sellers will not be identified and even if they are, they will not be located.
As a result, their individual shops within Amazon, eBay, Taobao and/or iOffer will be shut down (thanks to a court order) and if the Department of Justice, in connection with the National Intellectual Property Rights Coordination Center, can locate funds that these sellers have amassed from the sale of such counterfeits, they will be turned over to whatever design house filed suit. The result of these lawsuits should provide some helpful guidance regarding litigation involving individual online marketplace sellers.
As for Alibaba's TaoBao, it remains a source of rampant counterfeit sales, despite an ongoing battle with Gucci's parent company, Kering, and stern warning from the U.S. Trade Representative.