Alfred Dunhill has scored a victory in a long-running Chinese trademark battle centering on a large-scale copycat operation. This week, in finding that Chinese menswear label Danhuoli was, in fact, running afoul of trademark law by making use of a logo that was a dead-ringer for Alfred Dunhill's (which is known for the elongated lettering of its name), the Foshan Intermediate People's Court handed Dunhill a "ground breaking" win. The court ordered Danhuoli – which reportedly brings in nearly $15 million in annual revenue by trading on the Dunhill likeness – to pay Dunhill a $1.47 million sum and to permanently cease all use of the infringing logo.
In what Dunhill's legal team is calling "a rare move for Chinese courts," the Foshan court held that in addition to corporate liability for Danhuoli, the company's owner is personally liable in connection with the trademark infringement and unfair competition scheme. Such a finding "gives extra teeth to the court's decision and strengthening China's growing reputation for intellectual property protection," according to Dunhill, which recently shifted from showing during the London menswear shows to the Paris fashion calendar under the watch of creative director Mark Weston.
This week's win for the Richemont-owned British menswear brand follows from a lengthy history between the two parties. Dunhill was previously able – with the help of court intervention – to shut down Danhuoli's Hong Kong-based shadow company, "Dunhill Group," which was tasked with managing the corporate business activities for the copycat brand. That did not, however, keep Danhuoli from saturating the Chinese market with its infringing wares, thanks to its network of more than 200 franchisee stores across 61 cities in China.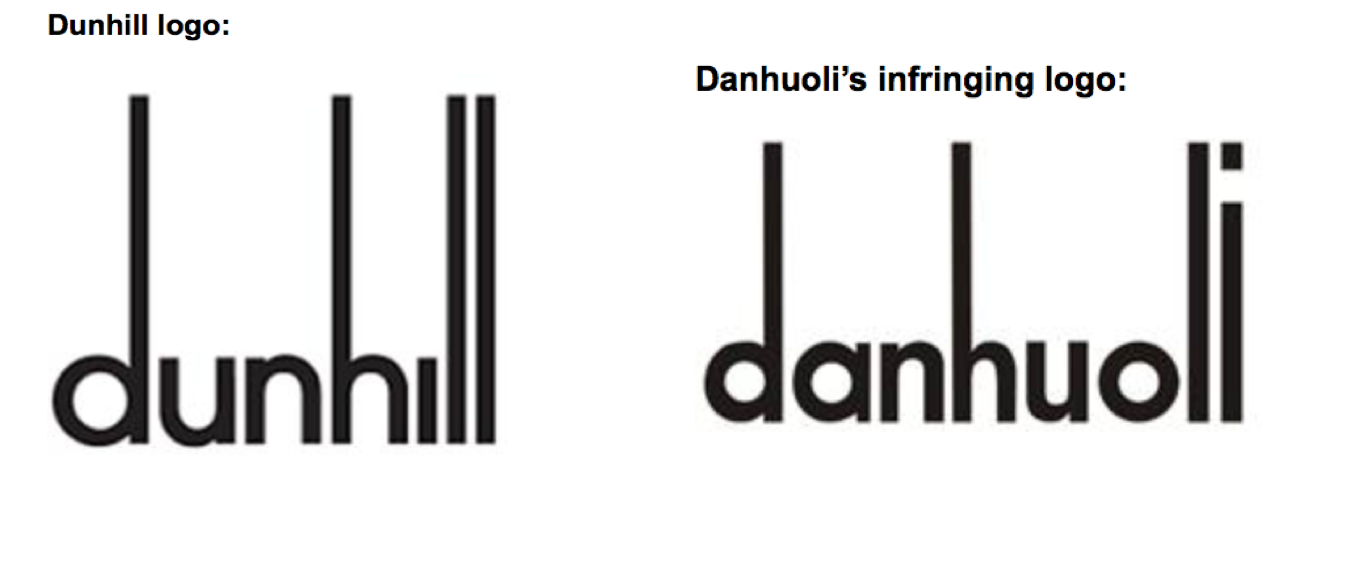 The case represents "a landmark trade mark victory in China for any global brand, given the scale of the damages awarded," and is a "key milestone in China's continued crackdown on intellectual property infringement," a spokesman for London-based intellectual property consultancy Rouse, which worked with Dunhill on the case, said on Wednesday. "The RMB 10 million awarded is significantly larger than the average ruling in trademark infringement cases in China."
Dunhill CEO Andrew Maag similarly spoke out on Wednesday, stating, "Today's ruling demonstrates Alfred Dunhill Ltd.'s unequivocal resolve in tackling infringement of our intellectual property rights in China and globally. Our system of intellectual property management and enforcement is second to none."
The case comes just over a year after New Balance was handed a landmark victory of its own when a Suzhou court ordered three Chinese shoemakers to pay more than 10 million yuan ($1.5 million) in damages for infringing the U.S. sportswear company's slanted "NB" trademark. The amount of compensation, though small by international standards, was one of the highest to be awarded to a foreign company in a trademark dispute in China.